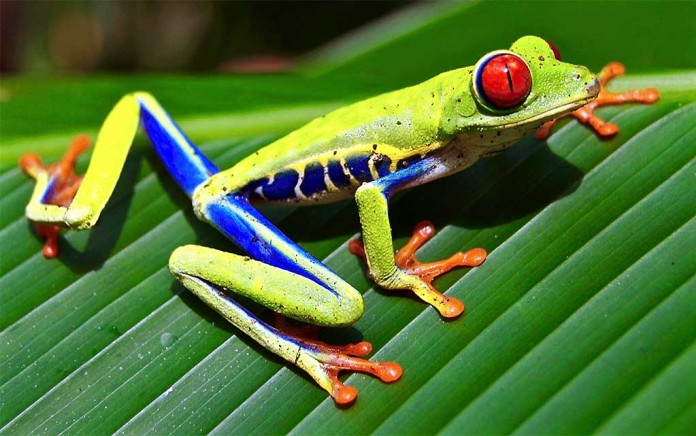 Who is not familiar with the image of bulging red eyes peering out from bright green skin surrounded by orange feet?  This is the red eyed tree frog.  This species of frog is the most photographed amphibian.  You see it in posters, on T-shirts, made into puzzles, toys, stuffed animals and a variety of novelty items.  These items make great gifts, but how do you find a truly unique red eyed tree frog gift?
The image of the red eyed tree frog is the unofficial symbol (the spokes-frog, if you will) for rainforest preservation.  It is seen worldwide, pleading with its big red eyes for support for its rapidly disappearing habitat.
When you are searching for a gift this season for someone who has everything, why not give something a little different?  Donate to a rainforest preservation organization and contribute to the preservation of the red eyed tree frog habitat.
There are numerous organizations, but here are a few you can donate to in the name of your friend or relative for a truly unique red eyed tree frog gift:
Tropical Rainforest Coalition
The Tropical Rainforest Coalition (TRC) builds alliances between individuals, businesses, schools and other organizations that are interested in making a difference.  These entities or individuals support ways to stop the unsustainable use of rainforests.
The TRC was established in 1991.  The aim of the TRC is to preserve the ecosystem of the tropical rainforest, along with the people and cultures.  They have a "save-a-species" program where you can donate funds to support a particular species threatened by the destruction of the rainforest.  A contribution to this fund would make a great unique red eyed tree frog gift.
The Rainforest Site
When you visit this site, you can simply click once to help preserve acres of rainforest.  The sponsors of the site contribute to the organization measured by the number of clicks.  You can also purchase gifts from the site's artisans.  You can choose "gifts that give more".  The proceeds from these gifts go to habitat preservation groups.  This is a great way to find a unique red eyed tree frog gift and make a difference.
The National Wildlife Federation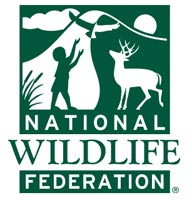 The well-known National Wildlife Federation allows you to adopt a baby red eyed tree frog.  This money will go toward the preservation of the species in the wild.  You can choose a $20 gift or a $50 gift.  If you make a $20 gift donation, you will be sent a certificate of adoption, a story card about your "adopted" frog and a sticker book.  For a $50 gift donation, you will receive all of the above plus a 12" plush red eyed tree frog.  Now, that's a charmingly unique red eyed tree frog gift!
Why not be original and give something that makes a difference?  A donation to a worthy cause is truly a unique red eyed tree frog gift to anyone on your list.  Make a difference and make your gift recipient proud.